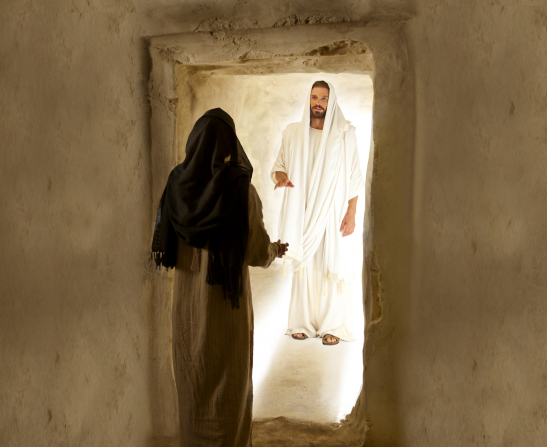 Today is the 42nd anniversary of Mom's death – and also the day we celebrate LIFE. Eternal life through the saving grace of Jesus Christ, God's son. Although in this life there is sin and war and famine and death – and heartbreak – God sent not his Son into the world to condemn the world, but that the world, through Him, might be saved (John 3:17).
We still suffer loss – loss of relationships, loss of employment, loss of health, loss of loved ones. But through Jesus Christ, our hearts, despite loss, are healed. And we are saved. And like our Savior who rose on the third day, we can rise again – through Jesus Christ who saves us, and lifts us, and shines His light upon us, and shows us the way.
He knows us, each of us, and asks us in a very personal way to learn of Him – and to follow. He asks us to reach out to others who are hurting. He asks us to open our hearts and to simply LOVE.
But how can we love, or feel love, when our hearts are so broken, we may ask. Just as the seed is planted in broken ground, God's love is firmly planted in the broken heart. Precisely because our hearts are broken, we can feel greater compassion and a connection to others who are also brokenhearted. Light can penetrate beyond the outer shell of our protected selves and reach into the center of our souls with a healing balm from whence can spring a beautiful flower.
God's love.
The healing love of Jesus Christ who died, so we might LIVE.